Here is the Schedule for the Space and Satellite PresentationTrack in Space Radio Auditorium. ORI is proud to have such good representation at this event. Please visit the Amateur Space Radio booth at QSO Today Virtual Ham Expo for our technical demonstrations, watch video presentations, and to visit with other amateur satellite enthusiasts. This event will be a big highlight of the year for amateur radio!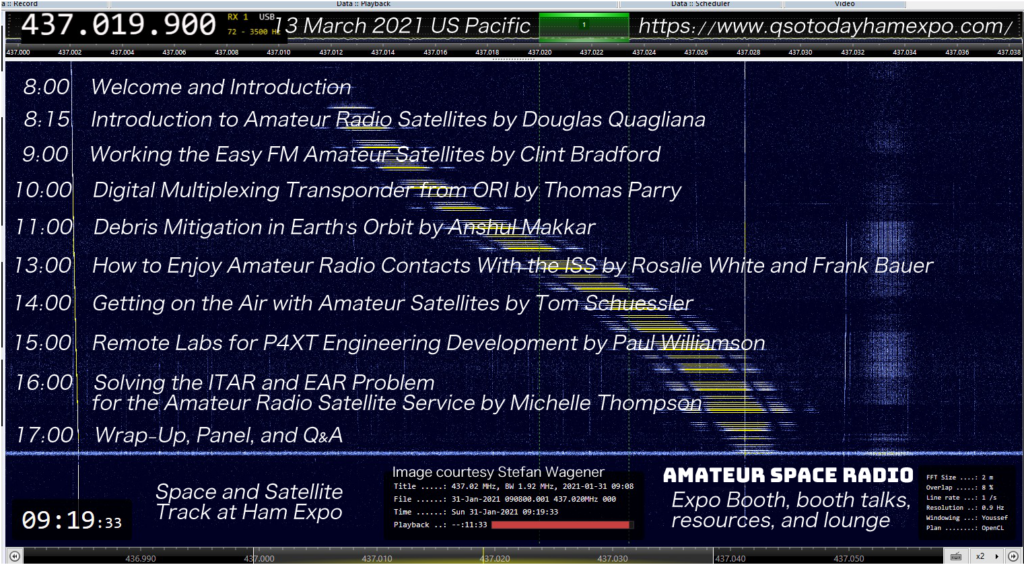 Watch the Track Intro Video below:

Please visit the Ham Expo website to register for the event.