Schedule for the Space and Satellite PresentationTrack
in Space Radio Auditorium.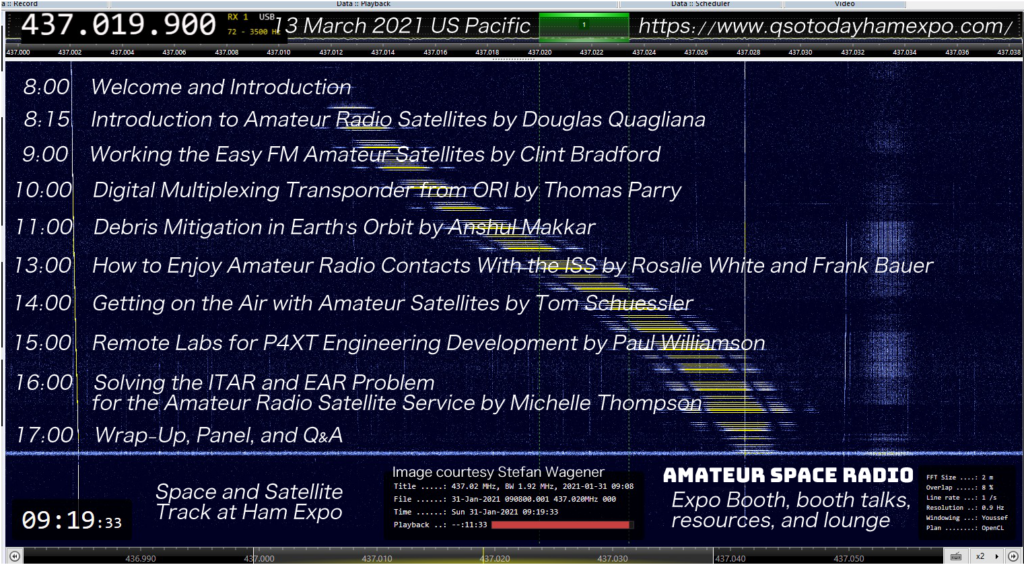 Watch the Track Intro Video below:

Schedule for the Amateur Space Radio booth is in progress and will be posted here. The booth has virtual tables of amateur satellite experts, a video track, and an automated document distribution system.
Please visit https://www.qsotodayhamexpo.com/ to register for the event.